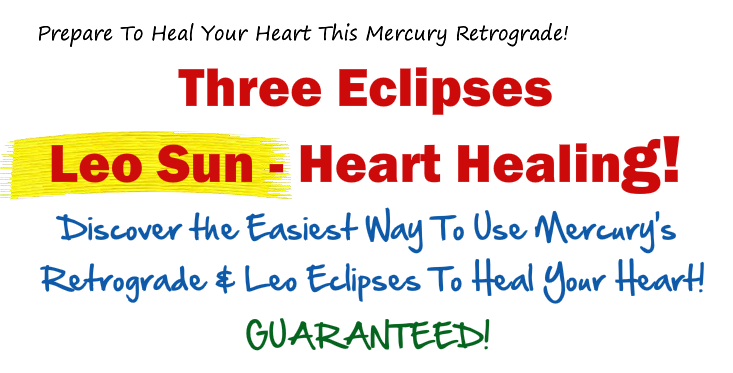 What is Mercury Retrograde......
Mercury Retrograde has long been considered a time of doom and gloom. We have been taught to fear disempowering things, interruptions or miscommunications that can occur during this time. The planet Mercury rules communication, short trips and technology. Mercury Retrograde occurs when the planet Mercury has the appearance of going backward.
Mercury retrograde does not have to be a scary time! In fact this course will explore ways to use the backward spin of Mercury to revamp your life! Whether you are an astrology buff, or a newbie to the world of astrology, you will find keys and tools in this course to carry with you during any mercury retrograde - tools to use for empowerment and prime use of this special time!
Why are we doing this.....
We have created Mercury Retrograde Reset to help people align and flow with Retrograde energies. Our system creates a way to navigate the retrograde energies with ease and grace like never before. No more blaming your communication snafus, technological breakdowns or mental sluggishness on Mercury Retrograde! Mercury Retrograde is two fold: the internal and the external.
Each person internally embodies their own personal universe which mirrors what is also happening externally in the cosmos. Therefore, when Mercury goes Retrograde in the cosmos we are experiencing our own personal Retrograde within as well. Mercury Retrograde Reset is perfect for anyone who has ever struggled in any way during a Mercury Retrograde period.
What methods will we be using.....
Daily Astrological and Energetic Guidance via social media will be provided in the form of:
Planetary updates

Guided Meditations

Card Readings

Essential Oils

Crystals

Energetic Management

Individual Sessions
Who should take this Course?
This course is for anyone who has ever felt the effects of Mercury Retrograde consciously or unconsciously and knows that they are responsible for creating a different experience

This course will take place online in a private facebook group created specifically for this Mercury Retrograde Season in Leo.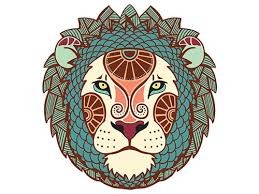 The Importance of Leo Eclipses
Leo rules the heart! There will be three lunar eclipses during this coming Leo season! Mercury Retrograde Reset will support you in exploring the status of your heart! Not only will you master the retrograde energetics, but you will grasp the eclipses as if they are rocket launchers for your heart! Become more open than you ave ever been! Increase your magnetism and attraction powers! Clear and release the past! YES the retrogrades can support all of this!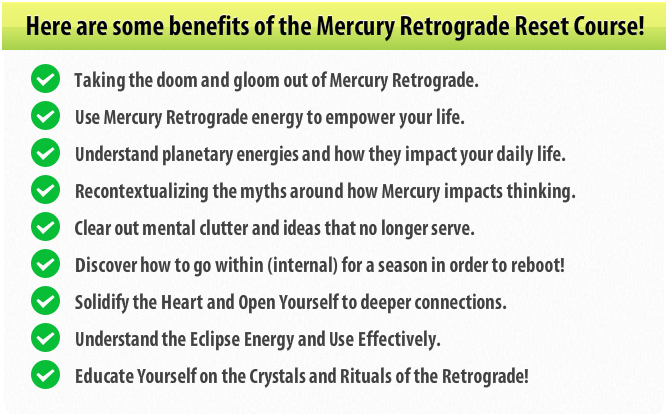 Course Begins July 30, 2018 | Register Below