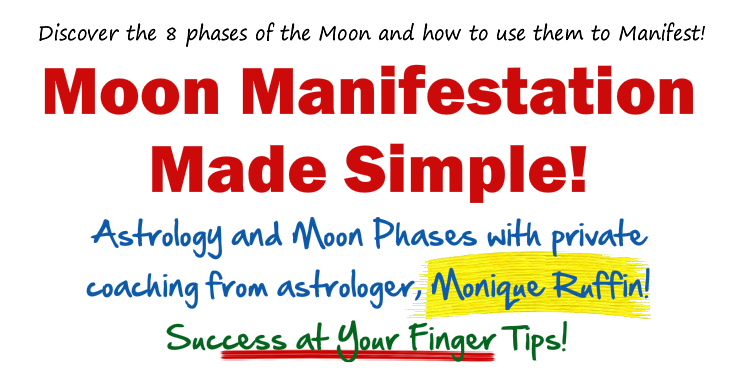 Have you ever wondered how the eight moon phases can be harnessed to support your life goals?
Have you ever used Moon Magic to Manifest EXACTLY What You Want?
Meet Monique Ruffin! She's our JLA resident astrologer and moon expert! Currently Monique is offering journey work and full discovery of the eight moon phases and how they support humans in achieving our short-term objectives! Utilize the eight moon phases each month, with a promise that you will always manifest exactly what you intend - your short-term goals - every 28 days utilizing the science of the Moon Manifestation System™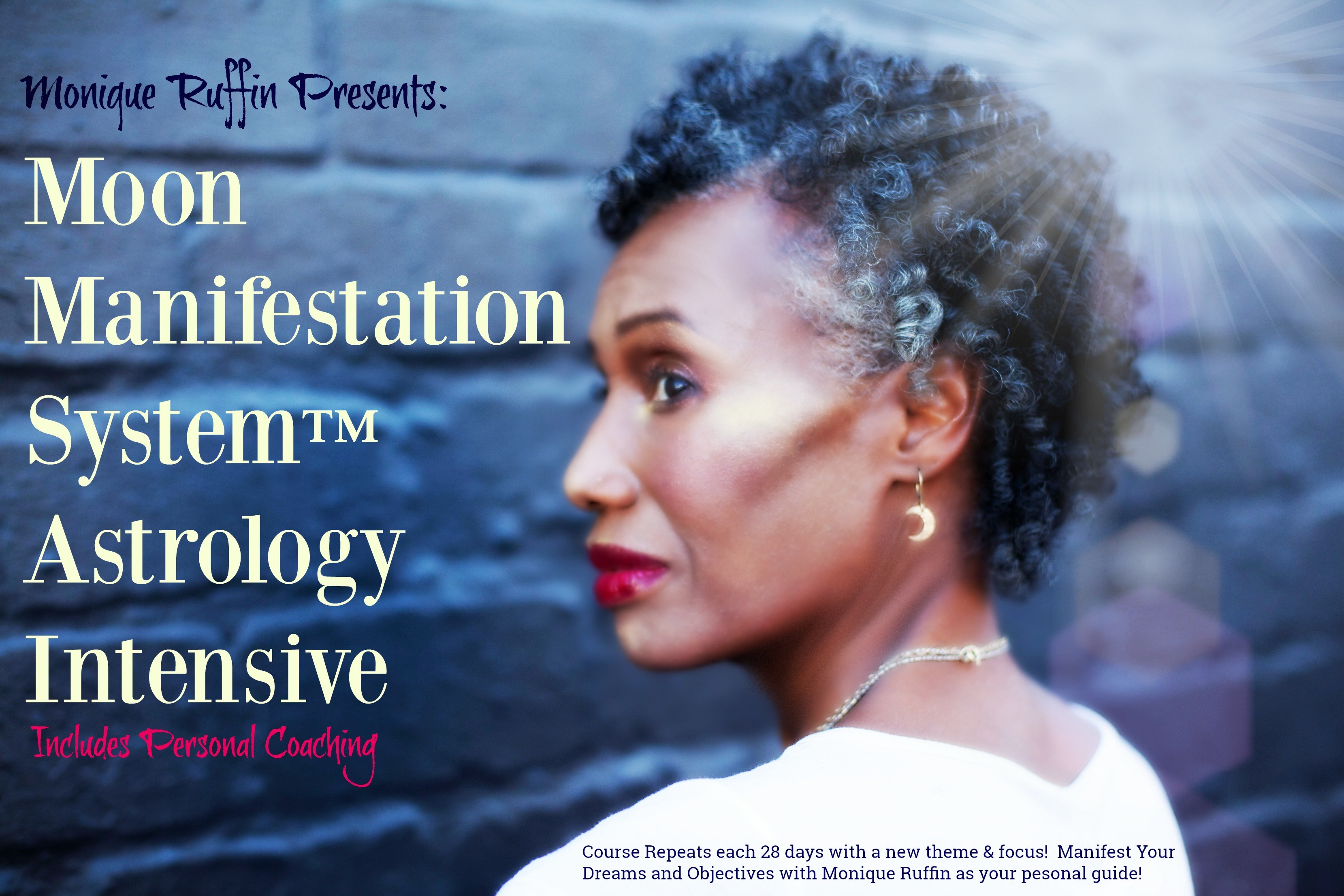 The benefits of learning to Create your life with the Moon are both practical and mystical...
As for the mystical elements... Using the Moon Manifestation Design, you will find more harmonious ways to create the things you desire. All the painstaking efforts will dissolve as you begin to realize that you are creative by nature. You can have anything your heart desires and the moon magic will assist you getting what you desire but also realizing how it easy it is to get what you desire. You can manifest anything using this system, from large amounts of money to peace of mind. You can have it all when you align to the moon and follow her creative steps to manifest your life.
As for the practical elements... Using the Moon Manifestation System™ is simple! You will always be kept informed about where we are in each given moon cycle by Monique, who will not only be your guide in the Moon Room facebook Group, but will send you notifications each time the phase changes! Each phase is listed below with the purpose of the phase. You will be guided in completing practical tasks that align you to achieving two short-term objectives each month!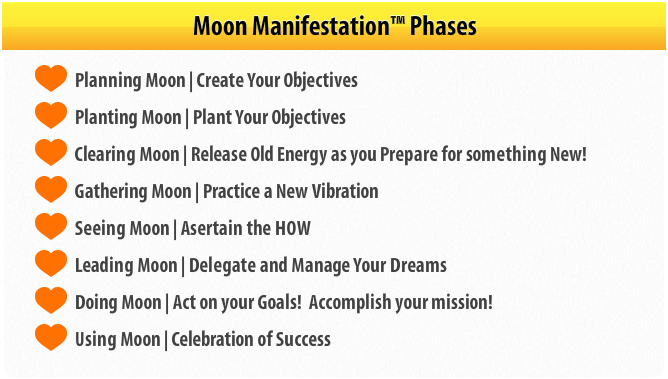 Using these eight phases you will be introduced to the powers of the moon phases in a Fun and Creative Environment along with others riding the moon phases with you! Monique will give a LIVE video introduction at the start of each new phase so you will always know exactly where you are in the program!
Benefits of The System:
1. You will develop a deeper confidence in yourself.
2. You will learn to understand the language of the universe, the signs and symbols that speak to us each and every day.
3. You will feel a deep connection to yourself and your divinity.
4. Nothing will be out of your reach
5. You'll have what you desire.


Two Way To Participate:
Utilize the Basic System! You will be added to Monique's MOON ROOM - A private group on Facebook filled with people like you, working diligently on achieving two goal each lunar cycle! The base cost for this monthly service is just $47. You can try this program out for as long as you wish! Cancel anytime, but when you see the outcome of your work, which is FULL ACHIEVEMENT of your goals - we bet you will not cancel!
Obtain the Coaching Package with Monique Ruffin ~ For just $97. Each month you'll receive one astrological reading. Monique will spend some time looking at your chart and helping you clarify your goal according to where the new moon falls in your chart. She will also support you in knowing what special outcomes you can expect for each lunar cycle based on your astrology.

For both packages, you will also be added into a private group where you will be kept abreast of daily energies with the moon and to best navigate them. This will include other astrology events like Mercury Retrograde or eclipses, solstices and so forth.


Each month Monique will provide a moon meditation ceremony at the time before the new moon to anchor your energy toward the goal and harness your ability to manifest your dreams!
Who is this for:

The moon Manifestation work is for anyone who wants to manifest their lives according to natural rhythms of creation already present on our planet. If this work resonates with you, Moon Manifestation with Monique Ruffin is the place for you! Try a month today! Details below. Cancel anytime.
MOON MANIFESTATION SYSTEM (MMS)
The Moon Manifestation System (MMS) is a recurring online system that supports you in harnessing the power of the lunar cycle to create your life.
You'll receive these exciting tools once you enroll in either program!
--LIVE and recorded meditations
--Online Forum to Record and Track your Progress
--Spiritual Mantras
--Pointed Lunar Exercises, and Processes
--Colors and Dietary Recommendations
--Gemstones, Oils, Incense
Each of these phases aligns to set of character traits within us. The MMS process will support you in understanding the universal laws governed by the Lunar Phases. Think and Process your reality from a New point of View! Obtainment of goals is dependent upon your changing views and beliefs! The MMS will support you in doing just that!
The MMS is the most thorough and complete manifestation system on the planet utilizing the moon phases.
Try this system for 28 days starting NOW! There has never been a more direct line to the manifestation of what you want than to lock into the natural phases of the moon!
Check These awesome post from the Moon Room!